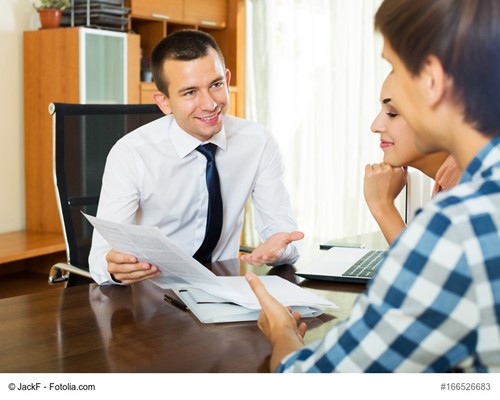 Many first-time home buyers are worried about all of the documents and information they'll have to gather when applying for a mortgage. If you're anything like me, you're probably dreading having to dig through the five places that these documents might be. Fortunately, the process is now somewhat streamlined thanks to lenders being able to collect most of your information digitally.
In today's article, we'll talk about the documents you'll need to collect when you apply for a home loan so that you feel prepared and confident reaching out to lenders.
Documents needed to pre-qualify
Before going into applying for a mortgage, let's talk about pre-qualification. There are three types, or in some cases steps, of approval with most mortgage lenders: pre-qualification, pre-approval, and approval.
Pre-qualification is one of the earliest and simplest steps to getting pre-approved. It gives you a snapshot of the types and amount of loans you can receive. Pre-qualification typically doesn't include a detailed credit analysis, nor do you need to provide many specific details or documents.
Typically, you'll fill out a questionnaire describing your debts, income, and assets, and they will give you an estimate of the loan you might qualify for. Might is the key word here. Your pre-qualification amount is not guaranteed as you haven't yet provided official proof of your information.
Documents needed for pre-approval
Getting pre-approved for a mortgage entails significantly more work on the part of you and your lender than pre-qualification. First, the lender will run a credit analysis. You won't need to provide them with any information for this step, as they'll be able to automatically receive the report from the major credit reporting bureaus. However, it's a good idea to check your report before applying to make sure there aren't any errors that could damage your credit.
Now is where the legwork comes in.
You'll need to gather the following documents to get officially pre-approved or approved for a mortgage:
W-2 forms from the previous two years. If you are self-employed, you'll still need to provide income verification, usually as a Form 1040, or "Individual income tax return."

Two forms of identification. A driver's license, passport, and social security card are three commonly accepted forms of identification.

Pay stubs or detailed income information for the past two or three months. This ensures lenders that you are currently financially stable.

Federal and State income tax returns from the past two years. If you file your taxes online, you can often download a PDF version that includes your W-2 or 1040 forms, making the process of submitting tax and income verification much easier.

Personal contact information. Name, address, phone number, email address, and any former addresses which you've lived in the past two years.

Bank statements from the previous two months. Also, if you have any assets, such as a 401K, stocks, or mutual fund,  you'll be asked to include those as well.

A complete list of your debts. Though these will likely be on your credit report, lenders want to ensure they have the full picture when it comes to how much you owe other creditors and lenders.